Last updated on March 7th, 2023
Chrysidids (Hymenoptera Chrysididae) are Apocrita wasps characterized by a colorful habit with metallic glares (thus the common local names Gold wasps, Goldwespen, Guêpes dorées, Vespe dorate). Although belonging to the group of the Aculeate wasps – considered obsolete nowadays – Chrysidids present a reduction of the stinging apparatus to an internal telescopic apparatus: the ovipositor in females and the genital tube in males.
Their common names are: 
Chrysidids
, 
Cuckoo-wasps
, 
Gold wasps
 and 
Ruby-tailed wasps
 in 
English
; 
Goldwespen
 in 
German
; 
Guêpes dorèes
 or 
Guêpes d'or
 or 
Guêpes de feu
 or 
Guêpes coucou
 and 
Chrysidès
 in 
French
; 
Avispas ladronas
 or 
Avispas doradas
 or 
Avispas cuco
 and 
Crisìdidos
 in 
Spanish
 and 
Portuguese
; 
Vespe dorate
, 
Vespe cuculo
 or 
Crisidi
 in 
Italian
; 
Осы-блестянки
 (
Osy-blestyanki
 = Chrysidid wasps) or 
блестянки
 (
blestyanki
 = chrysidids) in 
Russian
; 
Zlatih os
 in 
Slovenian
; 
Goudwespen
 in 
Dutch
; 
Guldhvepse
 in 
Danish
;
Guldsteklar
 in 
Swedish
; 
Gullveps
 in 
Norwegian
; 
Kultapistiäiset
 in 
Finnish
;
Zlotolitki
 in 
Polish
; 
Kuldherilased
 in 
Estonian
; 
Krāšnlapsenes
 in 
Latvian
;
Fémdarazsak
 in 
Hungarian
; 
Zlatěnky
 or 
Zlatěnkovití
 in 
Czech
; 
Blyskavky
 in 
Slovak
;
Viespilor aurii
 in 
Romanian
.
Biology. Chrysidids are parasitoids and cleptoparasites of other insects (mainly other wasps), from which the name of Cuckoo wasps.
As far as the morphology is concerned, Chrysidids differ from the other Aculeate wasps for the reduction of the number of the external abdominal segments, for the presence of 11 antennal articles and for the wing veins with 5 closed cells. Some tropical species have apterous females and a body without metallic reflections.
The shining coloration made of iridescent blue, green, purple is an interference coloration, while true pigments (red, brown and white) are very rare. The typical brilliance is emphasized by the exoskeleton sculpture, which is carved by a complex punctuation and by projections, crests, holes from micrometric to millimetric size.
The species of the subfamily Chrysidinae have the ability to roll up in a defensive position when disturbed. Legs and antennae are folded into special grooves and depressions of the face and of the thorax and the thorax is then folded on the abdomen, thanks to the concave shape of the gaster. This way the chrysidid defends itself in a nearly spherical shape in which the delicate appendages are protected and there's no space for the sting of their host wasps.
Distinction of sexes. In some subfamilies (Cleptinae, Amiseginae, Loboscelidinae) the distinction of sexes is immediate, being based on the different number of the visible abdominal segments: 5 visible segments in males and 4 in females; in Parnopinaethere are 4 visible segments in males and 3 in females. In Chrysidinae, on the contrary, the extraction and the exam of the genital apparatus is needed.
Currently about 3,000 species have been described in the entire world, distributed in 83 Genera and in 5 subfamilies, according to Kimsey & Bohart (1991) and some other recent papers. Among those species, about 250 taxa are known in Italy. Chrysidids are distributed all over the world, but southern Asia, Africa and Middle East have not yet been explored systematically. As for each systematic group in nature, other hundreds of unknown species are expected to be described.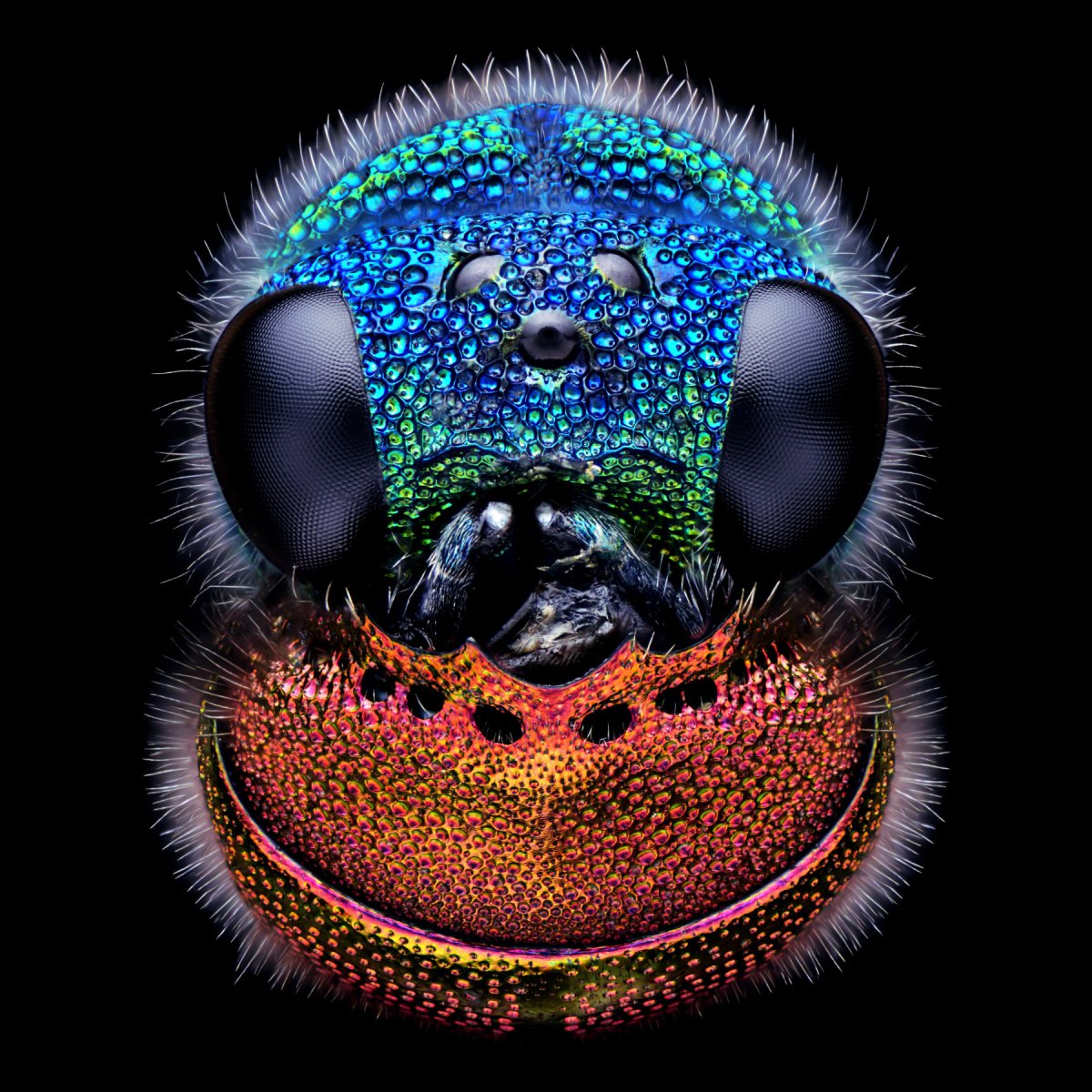 ---
Copyright, Authorship, and Ownership statements
All text and images of this page are copyright ©️ Chrysis.net unless otherwise stated - please see individual cases for authorship and copyright details. The specimens pictured are from the authors' or other collaborators' personal collections and from the collections of various museums. Unless otherwise specified, the whole content of this web site is for personal, non-commercial, scientific, and educational purposes given proper accreditation to the page from which they were derived are provided, and under Chrysis.net Terms and Conditions.
For citation purposes
Agnoli G.L. & Rosa P. (2023) Overview of Chrysididae, in: Chrysis.net website. Interim version 27 September 2023, URL: https://www.chrysis.net/chrysididae/overview-of-chrysididae/.